Amazon, which got its start selling books and still bills itself as "Earth's most customer-centric company," has officially entered the surveillance business.
The company has developed a powerful and dangerous new facial recognition system and is actively helping governments deploy it. Amazon calls the service "Rekognition."
Marketing materials and documents obtained by ACLU affiliates in three states reveal a product that can be readily used to violate civil liberties and civil rights. Powered by artificial intelligence, Rekognition can identify, track, and analyze people in real time and recognize up to 100 people in a single image. It can quickly scan information it collects against databases featuring tens of millions of faces, according to Amazon.
Amazon is marketing Rekognition for government surveillance. According to its marketing materials, it views deployment by law enforcement agencies as a "common use case" for this technology. Among other features, the company's materials describe "person tracking" as an "easy and accurate" way to investigate and monitor people. Amazon says Rekognition can be used to identify "people of interest," raising the possibility that those labeled suspicious by governments — such as undocumented immigrants or Black activists — will be seen as fair game for Rekognition surveillance. It also says Rekognition can monitor "all faces in group photos, crowded events, and public places such as airports," at a time when Americans are joining public protests at unprecedented levels.
Amazon's Rekognition raises profound civil liberties and civil rights concerns. Today, the ACLU and a coalition of civil rights organizations demanded that Amazon stop allowing governments to use Rekognition.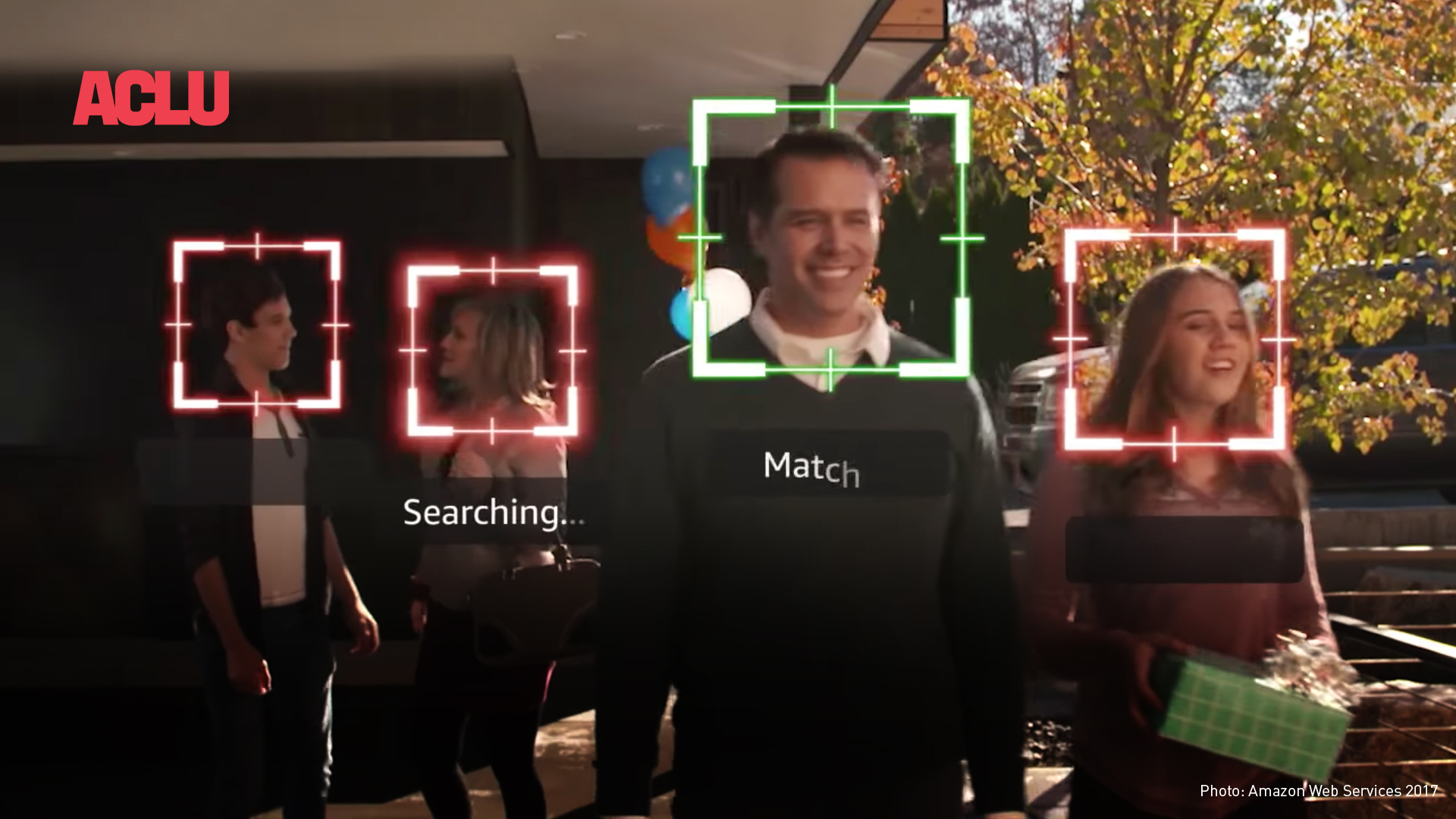 Amazon not only markets Rekognition as a law enforcement service, it is helping governments deploy it. Amazon lists the city of Orlando, Florida, and the Washington County Sheriff's Office in Oregon among its customers. Upon learning this, the ACLU Foundations of California coordinated with the ACLU of Oregon and the ACLU of Florida on public records requests to learn more.
The documents we obtained indicate that the Washington County sheriff and the city of Orlando became Rekognition customers in 2017. Washington County has since built a database of at least 300,000 mugshot photos to use in coordination with Rekognition. It also built a mobile app for its deputies to quickly scan for a match against the county's database by submitting images obtained from surveillance or other sources.